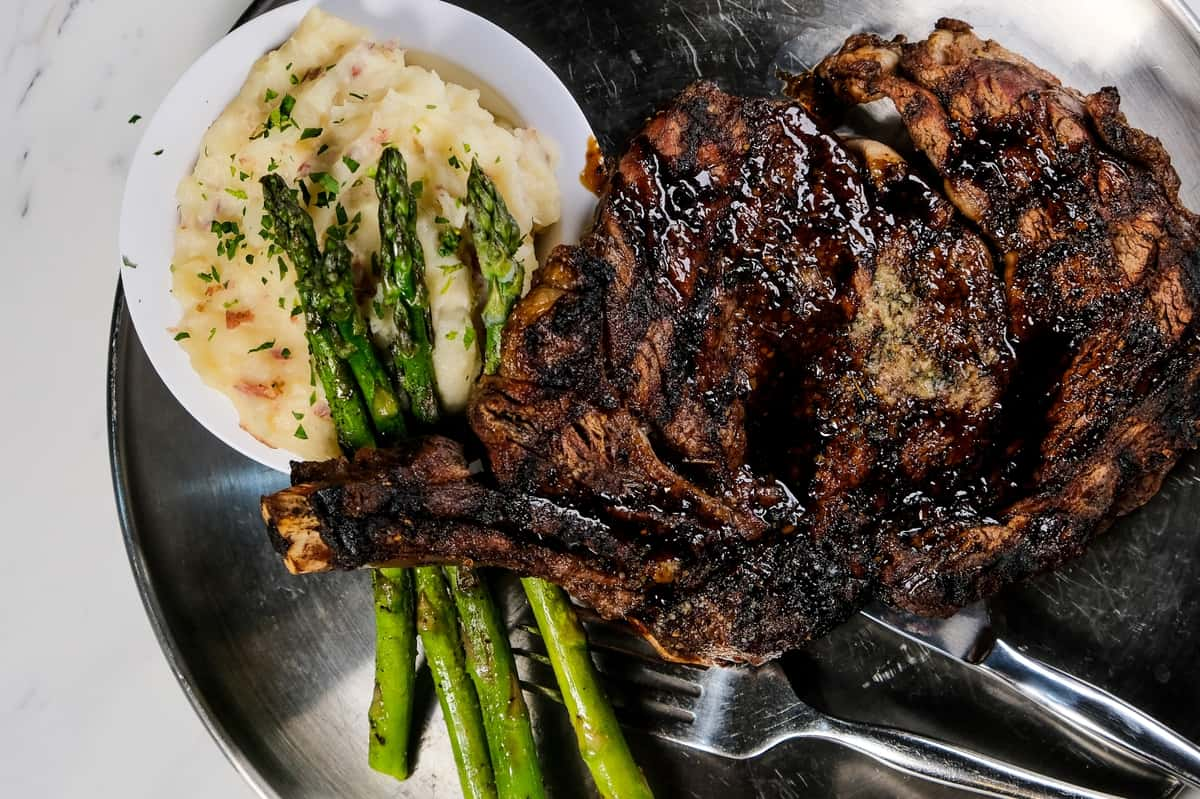 Delightful Dining at Red Velvet Bistro, Douglasville: An Unforgettable Experience!
New Post
Delightful Dining at Red Velvet Bistro, Douglasville: An Unforgettable Experience!
Looking for the perfect blend of elegance, charm, and mouth-watering cuisine in the heart of Douglasville? Look no further! Red Velvet Bistro is the ideal destination for food lovers who seek an unforgettable dining experience. This blog post will take you on a culinary journey through the finest dishes and signature cocktails this Douglasville gem offers.
In the bustling heart of downtown Douglasville, Red Velvet Bistro provides an intimate and cozy atmosphere for a romantic dinner or a casual get-together with friends. The restaurant features an elegant dining room with beautiful chandeliers, plush red velvet seating, and a stylish bar, all combining to create a warm and inviting ambiance. The attentive and knowledgeable staff ensure a memorable and enjoyable dining experience.
Red Velvet Bistro's menu is a delightful fusion of Southern and contemporary American cuisine. From the appetizers to the desserts, each dish is expertly crafted with the freshest ingredients and innovative flavors. Start your meal with the savory Fried Salmon bites, drizzled in our Teriyaki sauce or our Southwestern Egg Roll accompanied by our spicy avocado cream sauce.
The main course options are diverse, with something for everyone. If you're in the mood for seafood, don't miss the Seafood Pasta with sweet peppers, onions, garlic, lobster, shrimp, and crawfish. For those craving a juicy steak, the Grilled Ribeye with garlic herb butter mashed potatoes, and braised collards is a must-try. Vegetarians can indulge in the delectable Impossible Burger or Vegetable Plater, served with a variety of delicious fresh locally sourced vegetables.
To complement your meal, Red Velvet Bistro offers a curated selection of wines and signature cocktails. Try our popular "Red Velvet Margarita," a refreshing tequila-based concoction with strawberries, and a splash of prosecco. If you're looking for something on the sweeter side, the "Southern Belle" is a delightful blend of bourbon, peach, and sweet tea that will transport you to a warm summer evening on a Southern porch.
Make sure to save room for dessert! The dessert menu showcases a wide variety of sweet treats, including their signature Red Velvet Cake, featuring layers of moist cake and rich cream cheese frosting. The Banana Pudding, is another crowd favorite. The dessert menu also features a rotating selection of unique, house-made creations that cater to all tastes.
Red Velvet Bistro is an extraordinary dining destination that captures the essence of Southern hospitality and charm. With its exquisite menu, outstanding service, and cozy atmosphere, this Douglasville gem is an experience not to be missed. Whether you're a local or just passing through, make sure to include Red Velvet Bistro in your list of must-visit restaurants in the area.